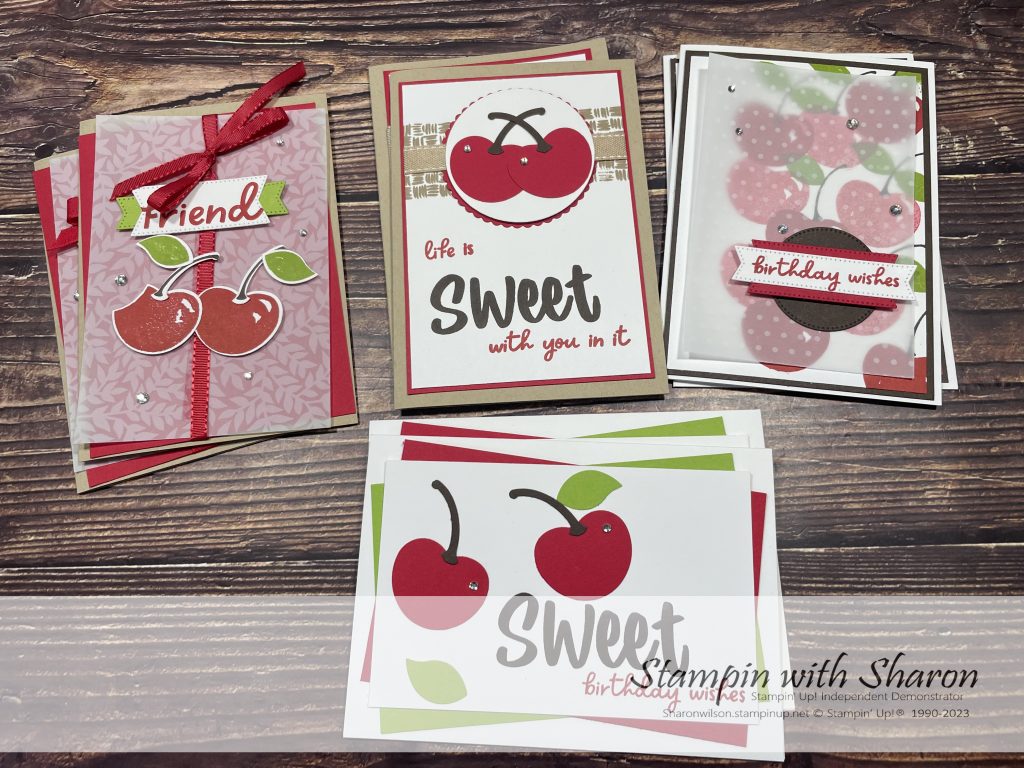 A couple of months ago I went away with a few members of my team. We had a fabulous time crafting and chatting. If you'd like to enjoy some time away to craft, chat and catch up with other like minded people, then consider joining my team. We have a fabulous time and laugh so much. It is just an amazing group and would love to have you join us.
While we were away I got to creating some upcoming classes and used the Sweetest Cherries stamp set.
The Sweetest Cherries stamp set is so cute but it wasn't a set that I was drawn to straight away. But now that I have it I love it! I have also shown you all how to re-create these cards on my Facebook live and have uploaded to youtube a well.
You can check out the really quick version below and I also link to my longer more detailed video in the details section of the video.
Product List